WORLD-CLASS GLAMPING
Step Back in Time
and Discover the Fort Escape!
Come start your adventure at Indiana's #1 Rated Glamping Site! Relax, Enjoy, and Have Fun at this one of a kind Adventure Fort!
There is magic to be unlocked around every corner!
Set at The Gateway to
Beautiful Brown County
The Fort Escape can be your one stop for an amazing vacation and your jumping-off point to explore the many recreational opportunities located nearby.
At the Fort Escape you can try your hand at cooking in the fully appointed Cowboy Kitchen. Explore nature and relax. Take a dip in the flame-heated soaking tub. Observe and visit the many wild and domestic animals that inhabit the farm. Solve one of the giant puzzle games. Or just sit around the campfire making memories. The choices are up to you!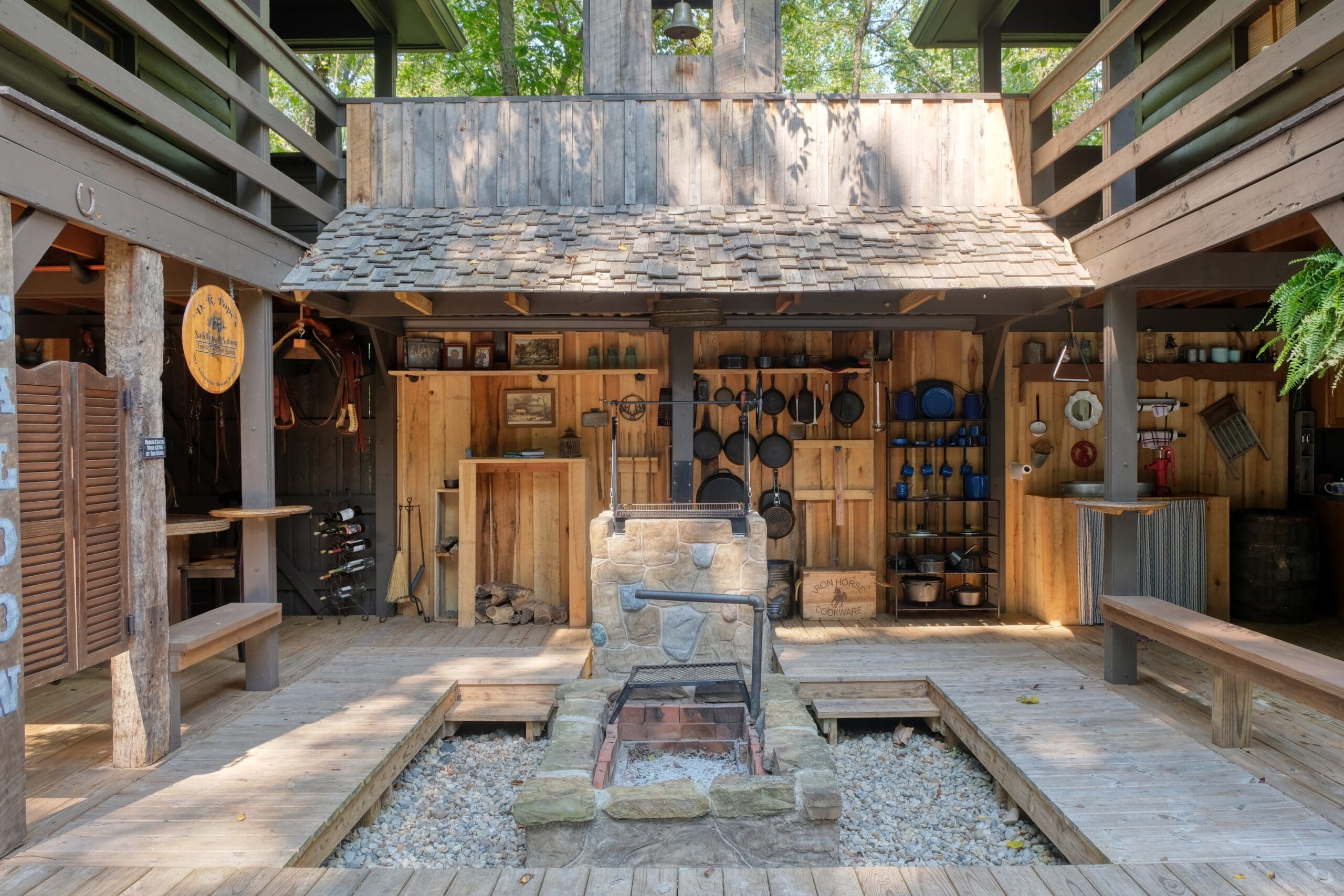 Mother Nature
The Way It's Supposed To Be
The Fort Escape was built from 99% repurposed and recycled materials. It's solar-powered, spring fed and completely off-grid. And best of all, Mother Nature has been allowed to express herself here! From the natural spring that runs alongside it, to the many unique plants and animal surrounding it, the Fort Escape will allow you to disconnect from the world and connect with nature.
Our family has enjoyed this slice of heaven for years and we hope that you'll take the opportunity to visit the Fort Escape soon and let us share it with you.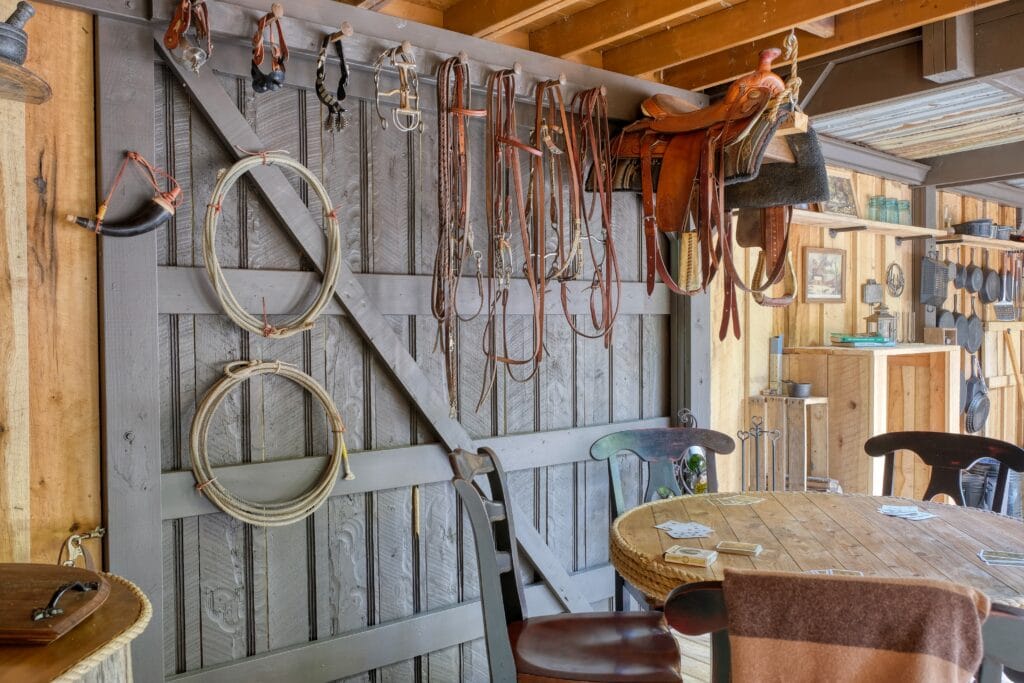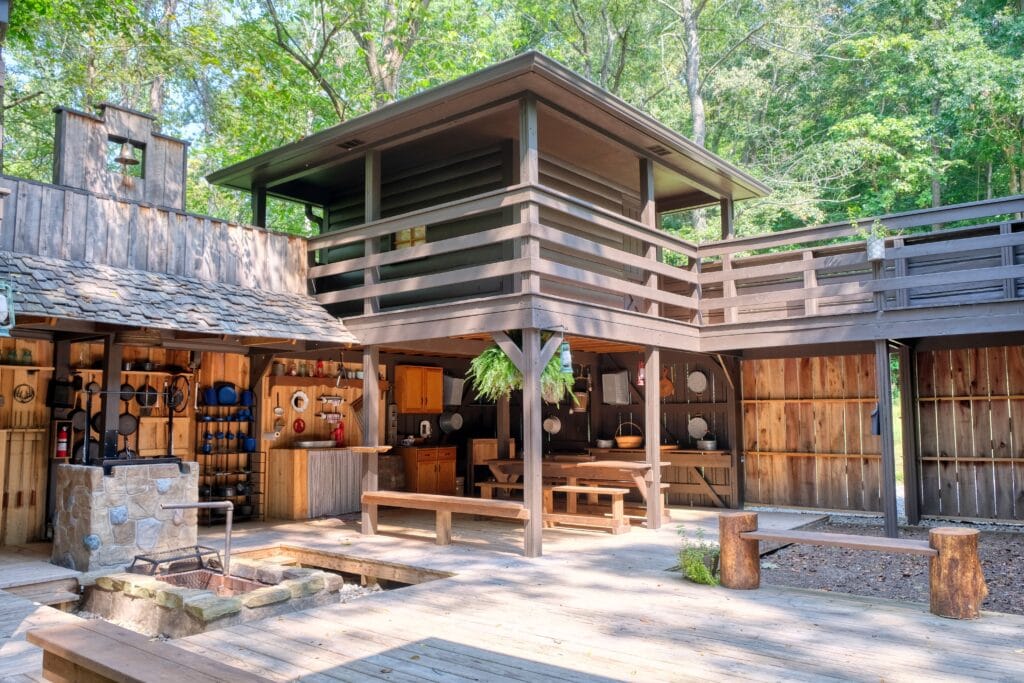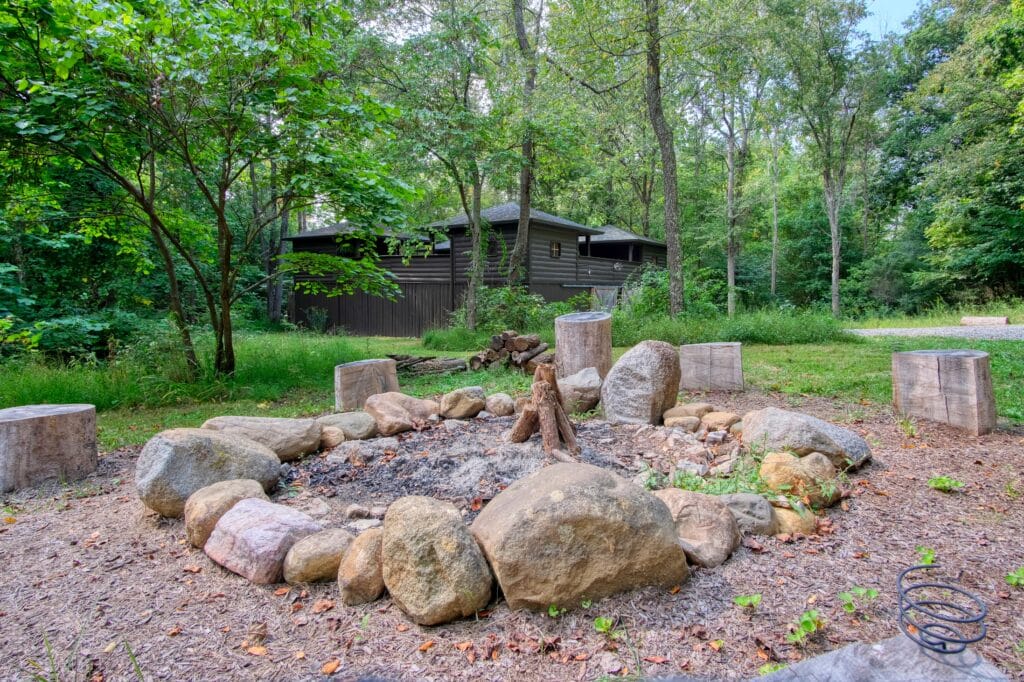 Glamping Experience
Like No Other
You can shape your adventure many ways at the Fort Escape. Explore the forests and watch nature up close. Meet some unique farm animals. Collect wildflowers or lay next to the stream. Play one of the many outdoor games available. The choices are yours, so explore!
Without a doubt, the best air bnb we've ever stayed at!
Without a doubt, the best air bnb that we've ever stayed at! Can't say enough about this place.
The Fort Escape was a delightful get-away for my husband and I for our anniversary.
If you're looking for a place that has a special way of making you feel the wonder and excitement of a brand-new experience (staying in a pioneer-style fort) while also feeling somehow innately comfortable and familiar (reconnecting with the sounds of nature and unplugging) – this is the place for you! This truly was an escape for us that was just what we needed to disconnect from the demands of our typical routine and reconnect with each other and simple pleasures. The fort had everything we needed and several winks from the host of generous extras such as local wine, fine and thorough details throughout, and surprises. Our trip ended with a sweet invitation to pick ripe, plump blackberries from the vine to take home.  We look forward to returning!
By Far the most unique place we've ever experienced!
We were so impressed with the Fort, from the rustic amenities down to the beautifully curated decor!
This is unlike anyplace I have ever stayed.
This location is private and ideal if your objective is intimacy and solitude with that special someone. The outdoor shower and bath was fun and adventurous. The bed was nice and cozy with a balcony. There was plenty of wood and charcoal for comfort, cooking, and relaxation. This is unlike anyplace I have ever stayed. And I can't stress enough the novel nature of this getaway. There's plenty of cookware, silverware, and glasses. Overall, I'd recommend this experience for any couple wanting to let their hair down and get disconnected. The cell phone reception was good however. But you could always just turn the phone off and experience nature and your significant other and really take it in. Also, there was a fun game with a prize that added some extra enjoyment I'd not anticipated. (If you succeed you get a key that unlocks a chest with goodies) and it's fun finding the chest to unlock. I know myself and my girlfriend enjoyed that aspect of the stay, especially.
The Fort Escape is the perfect distraction from you every day life!
This place is meticulously curated and extremely unique. The Fort Escape is the perfect distraction from your everyday life. Great for a girls trip or romantic getaway. Don't be afraid to cook on the fire, it is truly a great experience and don't be afraid of the outdoor shower, it's extremely peaceful and fun! There is also lots of hiking around and a cute town about 20 miles out called Nashville. Be sure to visit for some shopping and food! If you are thinking of booking this place, don't hesitate, you won't regret your stay!
The Fort Escape is at the top of our list!
We've stayed at over 50 unique Bnb's and the Fort Escape is amazing and at the top of the list!